Written by Bonginkosi Tiwane
RockFig Madikwe: A five-star experience away from the city
RockFig Madikwe's natural beauty gives one a sense of privacy, luxury and being in the wild.
As someone born and bred in the city, I tend to be awestruck whenever in nature. A jacaranda tree is part of nature, but I never get awestruck when driving around the Capital City.
The awe I'm referring to is the kind I instantly get when I'm at the beach, taking in the vastness of the ocean or being surrounded by secluded mountains. The smaller I feel in nature, the more beautiful the experience. These were some of the feelings when I visited RockFig Madikwe Game Reserve in the North West.
The backstory
After acquiring a lease at Madikwe game reserve in 2000, Andrew Walker built a family home there and in 2013. Walker decided to turn it into a private commercial lodge and was officially opened for business in 2018. Walker passed away in 2021 and his family has kept the business going since.
Located just a stone's throw away from Gaborone, Botswana, RockFig provides guests an equal sense of privacy, luxury and being in the wild. Each lodge was provided a max occupancy to ensure that there are not too many lodges and people in the park. RockFig can accommodate a maximum of 14 guests. Seeing an animal in its natural habitat is unlike spotting it inside a cage at a zoo.
Into the wild
On our first drive in the afternoon we were welcomed by the smell of dung as we approached a dam where an elephant quenched its thirst.
"Bull elephants usually want to be by themselves," Honest, our guide on the drive explains to us. I felt minuscule as our bakkie parked a few metres away from the large, intimidating mammal. It's a humbling feeling one gets when in the presence of the largest mammals on earth, which can squash us within minutes. It was particularly interesting that the elephant was the most significant animal we spotted on our first drive.
The villa that was my abode during my stay is named Tlou, which means elephant in Setswana. There are four villas in the whole lodge, each named after an animal. "The villas are called Inkwe (leopard), Nare (buffalo), Tshukudu (Rhino) and Tlou. The main lodge building is called Tau (lion)," explains Diana Prins from the marketing department of the lodge. At first I didn't understand why we needed to go on two game drives twice a day, one early in the morning and later in the afternoon.
The animals can be quite elusive and spotting your favourite requires some patience. It helped having an experienced guide like Honest, who has been working at RockFig Madikwe for four years but has previously worked at the Kruger National Park for more than five years.
The animals
Honest spotted lion footprints on the ground and followed them until we arrived at a place where a mother and her two cubs were un- winding just after sunset. Before then, we gate-crashed a wild-dogs dinner as they were enjoying a kill. The pungent smell of animal blood made the whole experience more palpable. There are other lodges in the area and it's normal for the guides from the different lodges to share information on sighting animals.
Throughout our drives, Honest kept communicating with the other guides about which animals are located. "We do neighbour other lodges, but there is a fairly large distance between each of them. We do share some services like electricity and a borehole which was quite challenging initially but this has been running smoothly for a few years now," says Prins.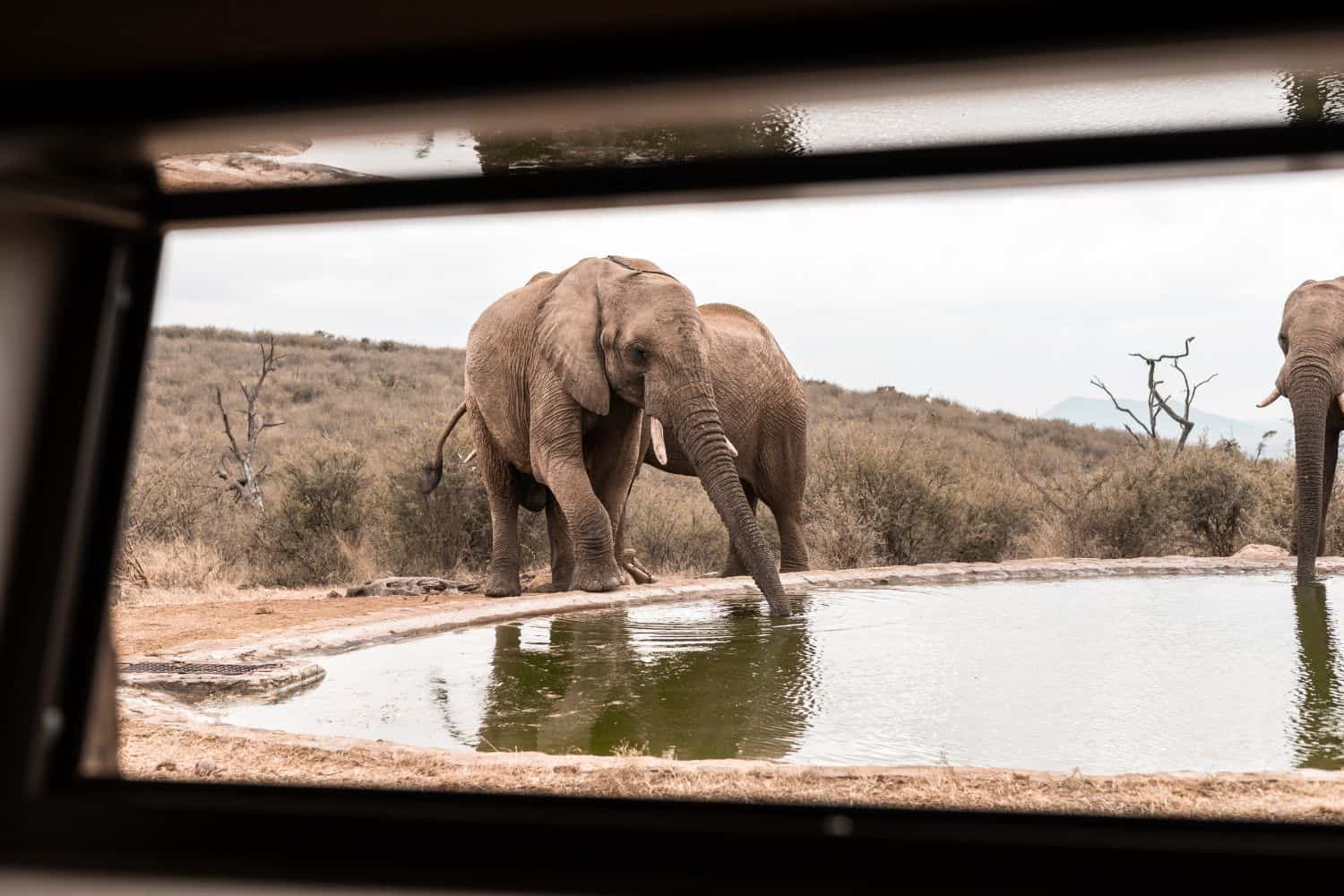 Read more on The Citizen website here.